Our practice prides itself on being decidedly different from any other dental practice that you may have visited. Our primary focus is on you the patient and providing you with the best experience possible.
General & Cosmetic Dentist located in Lawton, OK
At Premier Dental Arts, Dr. Brett R. Warn, and his team understand the importance of creating and maintaining a healthy smile and have created a warm and welcoming office environment where they deliver comprehensive dental services.
After serving in the United States Marine Corps, Dr. Warn earned his degree from the University of Oklahoma Dental School in 1995. Since then, he has dedicated his professional life to helping people achieve their best possible smile.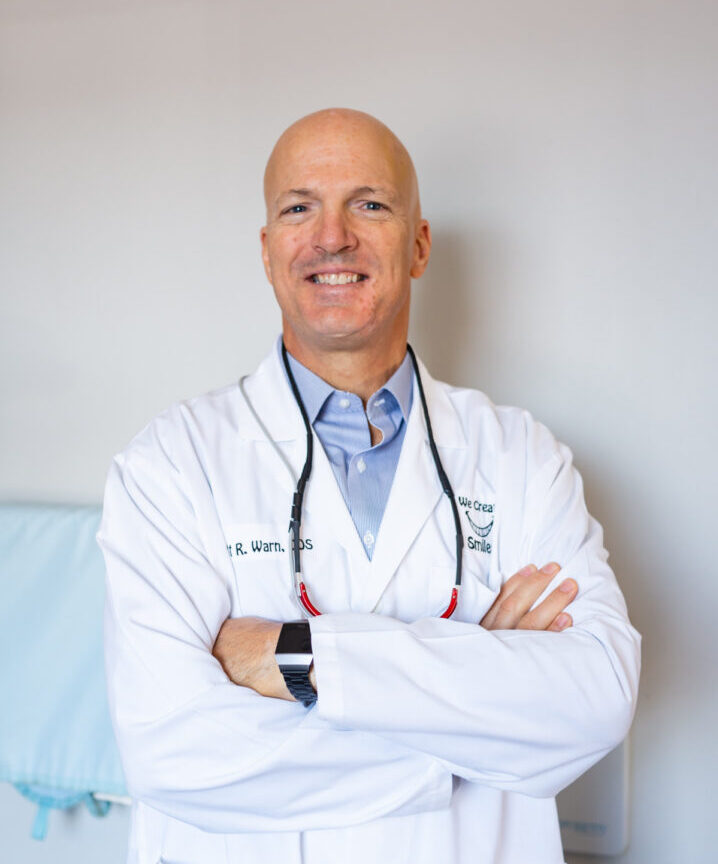 Making a great first impression is the key to success, whether in a professional, academic, or social setting. A great deal of research supports the idea that a healthy smile is central to a positive first impression, inspiring confidence, and making people feel welcomed and at ease.
By integrating his skills with the latest dental technology, Dr. Warn provides top-notch dental care to patients from both Texas and Oklahoma at the Premier Dental Arts office location in Lawton, Oklahoma. In his downtime, he enjoys relaxing with his family and watching his two children take part in various sports and outdoor activities.
Jenna is a native to Lawton and has been providing dental administrative services to the Lawton community for over 20 years. Jenna graduated from Cameron University with a Bachelors of Science degree in Criminal Justice and minor in Psychology.
She enjoys spending time with her family and camping with her family at the lake. She has been an active board member with the Lawton Boat Club since 2000. She is happy to help you with any of your financial and insurance needs.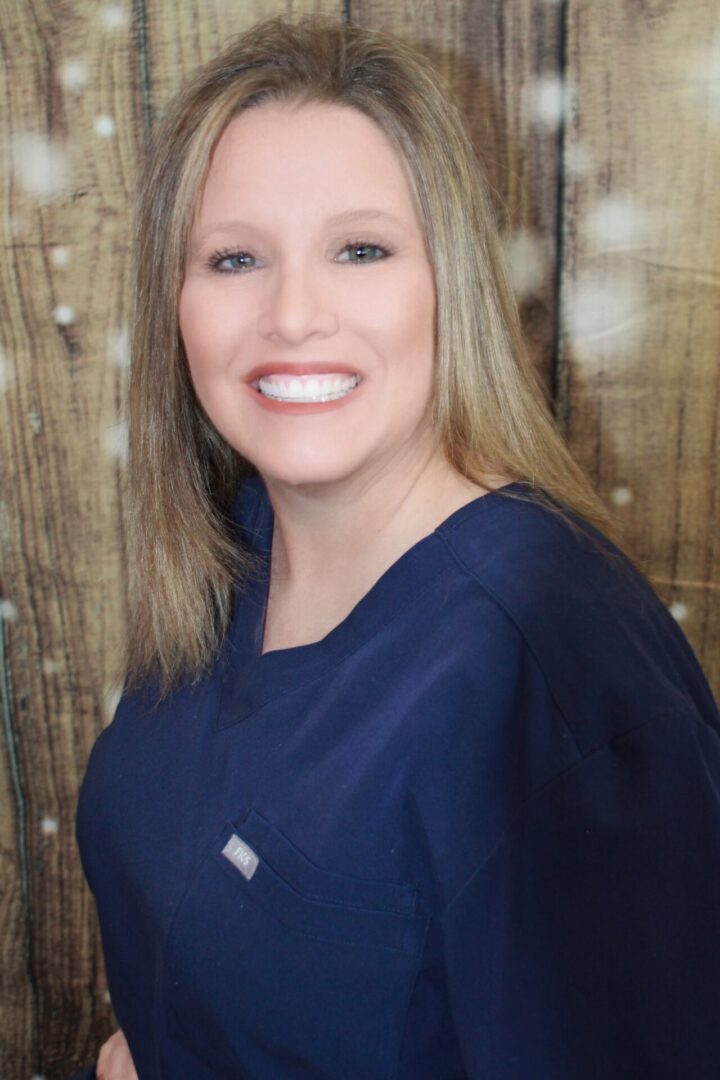 Jamie, our full-time dental hygienist, has been with Dr. Warn's since April 2012. She is a 1994 graduate from Midwestern State University in Wichita Falls, TX, and has over 20 years of experience in the dental field.
She enjoys getting to know her patients and keeping them comfortable and informed. She has been married to Brad for 25 years. They have a son, Dylan, and a daughter, Karsyn. She enjoys spending time attending kids' activities and being with her family and friends.
Karsen studied at Oklahoma State University for her undergrad and graduated from the University of Oklahoma in 2019 with her degree in dental hygiene.
She enjoys building relationships with her patients and making them feel comfortable at each visit. She is originally from Marlow, OK, and now resides in Duncan, Oklahoma.
Karsen enjoys traveling with her husband Kale and spending time with her fur baby Emmi.
Brandi grew up in Lawton, OK, and is Dr. Warn's lead dental assistant. She has been in the dental field since 2007 and enjoys seeing positive life-changing results that cosmetic dentistry can provide for our patients.
Brandi loves spending time with her husband and children and stays plenty busy as a cheer coach and serving as a youth leader at Lawton First Assembly.
Destiny joined our team in 2018. She is a graduate from the University of Central Oklahoma, where she spent her time cheering all four years and achieved a degree in Chemistry. Destiny plans to attend dental school shortly. She enjoys spending time with her family and is active in her church activities.
Kaci has a passion for dentistry and is a graduate of Advanced Dental Assistant Academy, LLC. in Blackwell, OK.  She is originally from Lamont, OK.  Kaci Moved to Lawton in October of 2019 and joined our team in February of 2020.  In her free time, she likes to watch The Office, play with her dog, and spend time with her family and friends.
Krystal
Front Office Assistant
Krystal is the Front Desk Receptionist and Executive Assistant to Dr. Warn. She is a native Texan and met her husband in High School. They have been together for 16 years, have three children, and a fur baby.
She loves spending time with God in prayer and her family, cooking, baking, crafting, and traveling. For the past 4-months of being here, she has loved meeting our patients past and present. She is always happy to greet you with a smile, schedule your appointments, and help you with any questions you may have.
Casey
Front Office Assistant
Casey was born and raised in Lawton, OK.  She graduated from Eisenhower High School in 2000 and has been working in the administrative field for 20 years.  She enjoys spending time with her husband, two daughters, family and friends.  Photography is her passion, but laughing and enjoying life are her top priorities.